Building a Creative Space — The UX of Instrument Headquarters
At Instrument, we begin client projects by developing a firm understanding of the problem. We start gathering information. We read articles, ask questions, observe, and facilitate workshops. We collect all this data, then generate insights that are actionable. Insights that spark creative solutions to problems.
With this article, I'm taking a look back and uncovering some of the key insights gathered in the process of designing our new office space.
Human Spaces
I've spent a lot of time designing things, and over the years I've become the "make the complex simple" guy. I have an intense drive to hone in on what's important and cut out everything that isn't. But anyone I work with will tell you I'm also full of contradictions. I love all the things about design that designers love. Form and function—order, symmetry, simplicity, aesthetic beauty, and usability. I'm drawn to tools that make sense and make life better. Aaaaaaand I'm also drawn to the off-kilter and weird. I love design that feels honest. Human. Design that makes me feel something, even if I'm not sure why.
Somewhere along the path of designing our new office, a co-worker, Steve Denekas and I were talking about how the new space should feel, he (very loudly) said to me, "there is a difference between a creative-looking space and a space that fosters creativity". He couldn't have been more accurate. In architecture mags or on Pinterest, you see a lot of creative-looking spaces. Spaces with clean lines, colorful furniture, lots of glass, and polished surfaces. Sparse rooms with great little plants and designer staplers are standard finds. These images are like candy to a designer, but looking a bit deeper, I wondered if they were environments that truly propelled creativity or innovation? Steve's realization struck me to the core, directly connecting to the yin and yang of my designer self. The part of me that wants to make things look and feel beautiful and human.
Artifacts of life and work
Scrolling through hundreds of images of these clean, modern, efficient offices left me feeling empty. So, I stopped looking at them and turned my attention toward determining what actually stimulates creativity and innovation.
One thing being "a creative" has taught me is that creativity is about drawing connections between many different inputs. We soak in everything we hear, see, and surround ourselves with and it all feeds into our work. Things that you collect because you like the way they make you feel or they remind you of something, like artwork, plants or other objects, all influence the things you create. Things like notes scrawled on a whiteboard or books and magazines gathered as research or pure inspiration are artifacts of life and of the work process itself.
Supporting the creative flow
This initial insight was the spark that I needed to start shaping our vision for the space. I started to envision a place that could be messy and filled with life. A place where nothing is too precious. Where visual texture can trigger an unexpected thought or insight. Where you could bump into someone and regardless of where you are, turn around, grab a pen and start collaborating.
Questions began to surface. How can we create spaces that enable rapid idea generation and easy capture? Spaces that co-workers are compelled to personalize (individually or in groups). How can a space be designed to support our creative flow?
In search of the answers to these questions, I started researching contemporary learning environments and office spaces. At Stanford's D-School, the mantra is "Space matters," so it was natural that I began my search there. In the book, Make Space, which "offers novel and non-obvious strategies for changing surroundings specifically to enhance the ways in which teams and individuals communicate," founder David Kelley talks about needing "we" spaces more than the conventional "I" spaces. I was inspired by Kelley's ideas about creating environments that "nourish creative confidence". Kelley writes: "Collaboration and creation aren't bound to designated areas; they evolve throughout a space, absorbing different people, places, and perspectives."
Unplanned Collisions
There was an idea that I picked up from Walter Isaacson's biography of Steve Jobs. Jobs was instrumental in the creation of Pixar's Emeryville headquarters, back in 1999. In an era where cubicle farms were the norm, he was way ahead of his time with his ideas on collaborative spaces. Isaacson writes: "So [Steve Jobs] had the Pixar building designed to promote encounters and unplanned collaborations ... "to make people get out of their offices and mingle in the central atrium with people they might not otherwise see."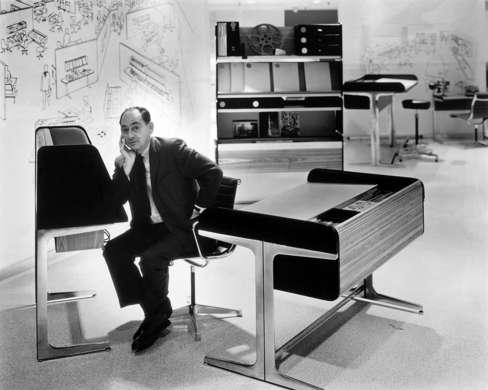 The Design Yard
Serendipitously, a work trip took me to Zeeland, Michigan where I had a chance to spend some time at Herman Miller Headquarters. I don't know about you, but for a design nerd like myself, the place is practically sacred—an incredible opportunity. A place where legendary designers like George Nelson, Alexander Girard, Irving Harper and Charles & Ray Eames made history. A place where design innovation—blending art and science, form and function, beauty and utility—has been the mission for nearly a century.
The trip was a lesson in design history but also opened my eyes to a lot of new ideas and contemporary designers. Working with designers like Industrial Facility and Yves Behar among others, Herman Miller continues to innovate, decade after decade.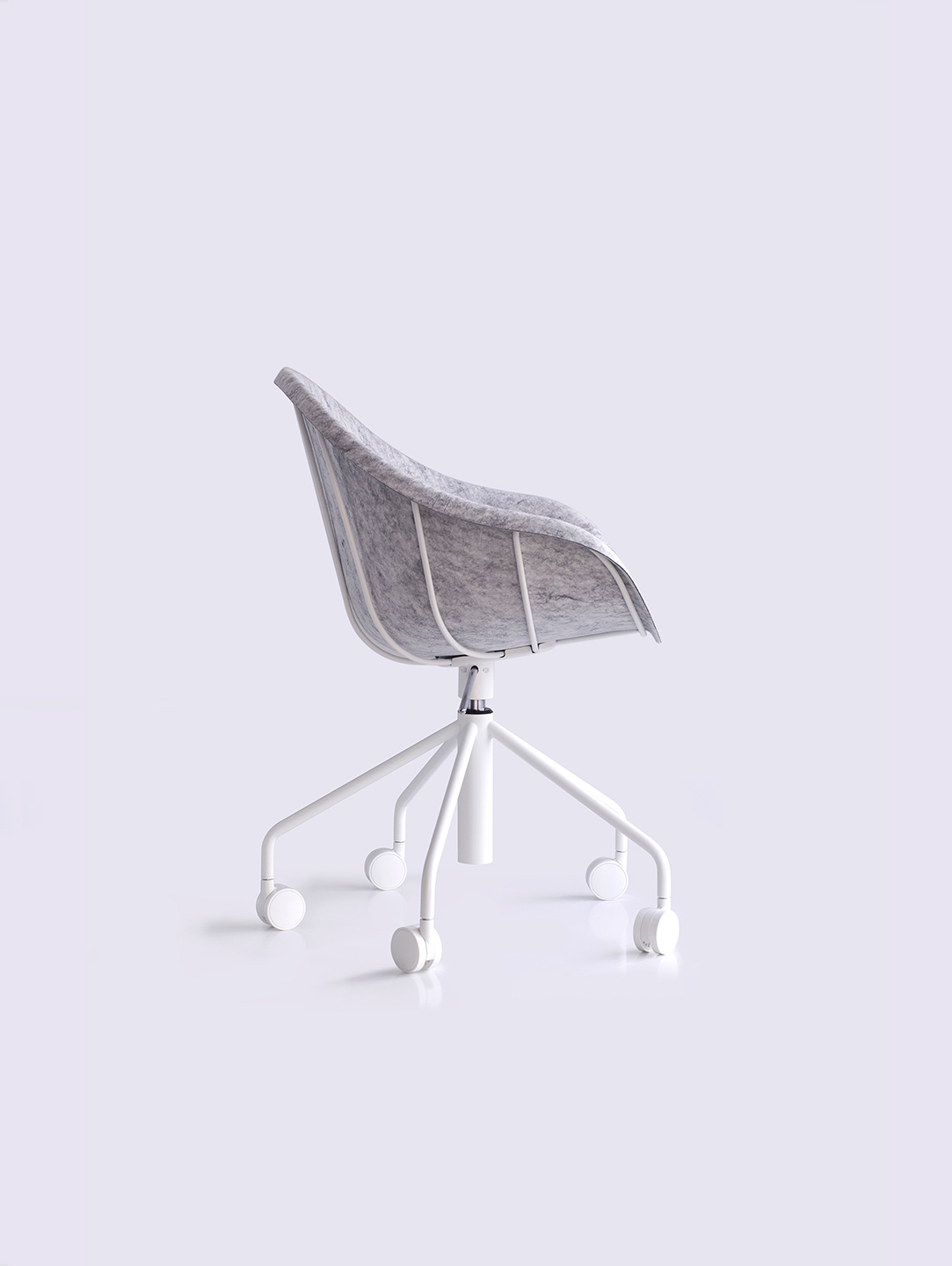 I wandered around Herman Miller's Library Archives like a kid in a candy store. Every minute of it was incredible, but my most valuable insights came from spending time in the "Design Yard". A proving ground for different ways of working, the Design Yard is a 200,000-square-foot concept space which is broken into collaborative environment settings with names like Plaza, Haven, Cove and Hive.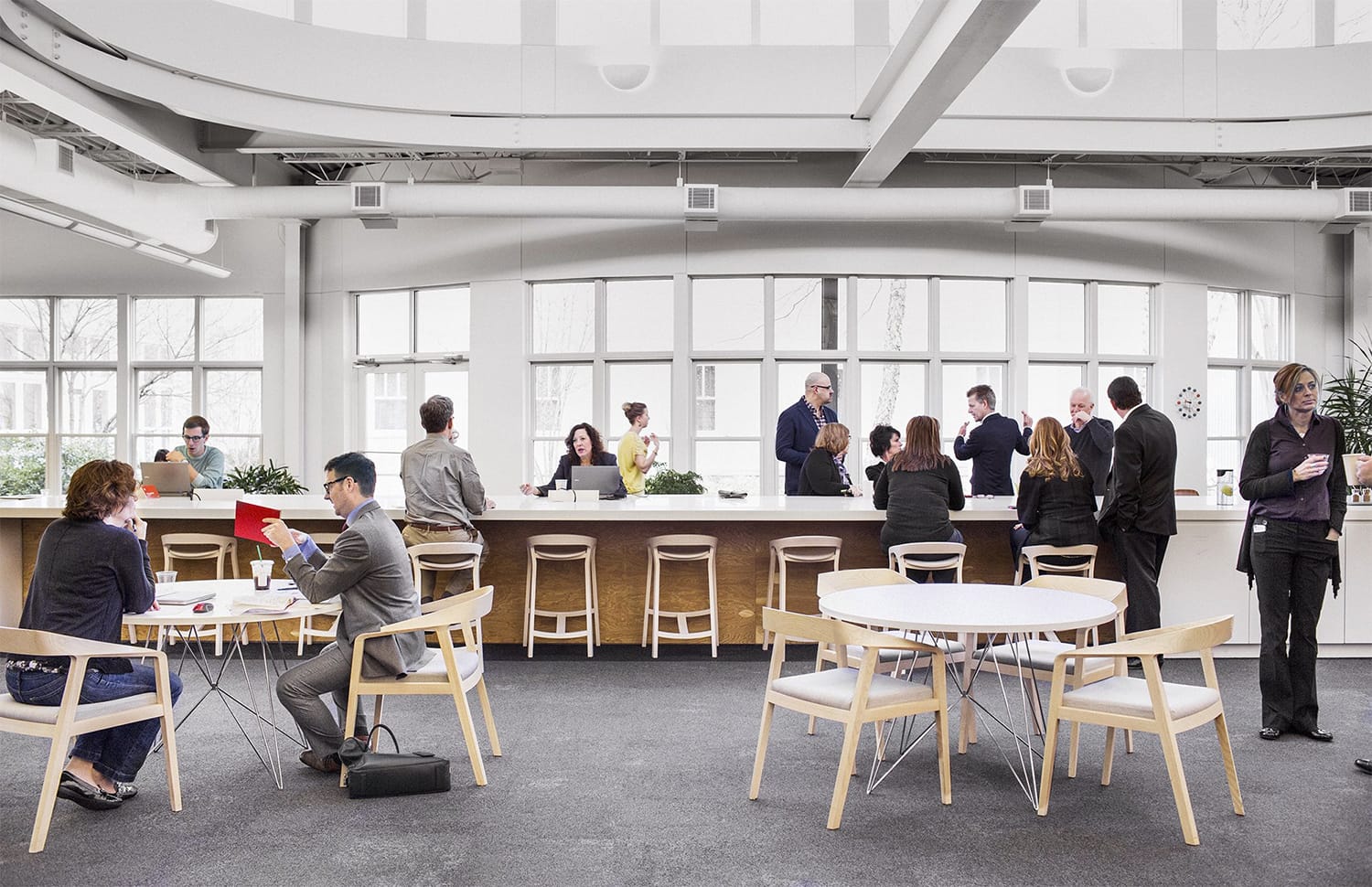 The Design Yard's magic lies in the fact that it isn't an empty showroom, it's a "living prototype", housing Herman Miller's in-house brand design, marketing, communications and leadership teams. Since the space is used and monitored every day, they are able to analyze and understand how the environments are working, how people are naturally moving from individual to collaborative work and what changes could be made in the arrangement of surroundings, furnishings, and tools to "deliver an elevated experience of work".
My experience at Herman Miller was enlightening. I picked up both big concepts and small detail ideas. Here are a few things that made an impression on me and ultimately found their way into the final design of Instrument HQ.
Big Ideas
Stepping out of the Design Yard, I knew we'd need the ability to move naturally from individual to collaborative work throughout the day. We'd also require a range of spaces to socialize, collaborate, and concentrate.
Another adopted concept was the idea to create neighborhoods—taking queues from urban planning. In a vibrant city, districts or neighborhoods have similarities and differences that thrive together. They have their own unique character and function. So, I liked the idea of creating unique neighborhoods throughout the office that have commonalities. Each hood can be personalized and tuned to team needs.
Small Ideas
I picked up on all kinds of fine details from towel holders to cord storage. One that stood out was the Design Yard's large community production tables, which also housed printers, trash and recycling. No one had a trash can at their desk. It caused people to be thoughtful about their waste output and forced them to return to a central hub throughout the day where they might bump into a random coworker.
Coat racks were also scattered throughout the space so people didn't have to hang coats on the back of their chairs. Details like these create reasons to get up and move around throughout the day, causing unplanned collisions.
Plants are a big, big deal at Herman Miller. Even their offices in midtown Manhattan are filled with cacti and succulents at every turn.
Drawing Parallels
We're now six months into working from our "new" office. Looking back at the design process, there are many parallels to designing user experiences for our own clients. Research and insights are the foundation of everything we do and they have always lead us to the truth.
In the next and final post on this subject, I'll shift the focus from functionality and usability to vibe and tone. I'll explore how our palette of materials, textures and finishes contribute to the user experience of the space.
Written by JD Hooge, Partner & CCO